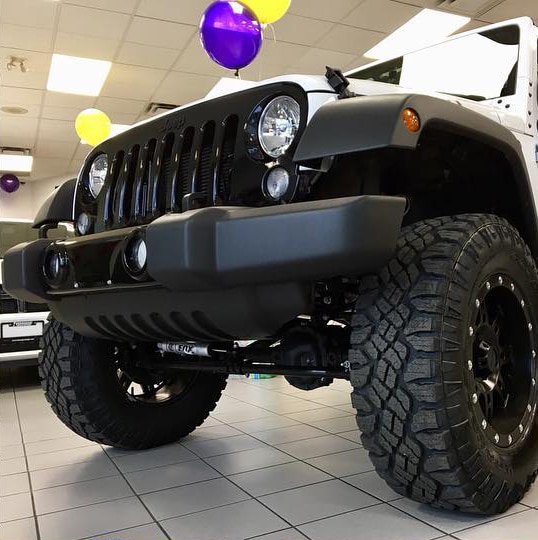 Separating yourself from the crowd is important

After building a number of unique Ram 1500, 3500 and Jeep Wrangler an amazing thing happened: We couldn't build them fast enough for the our customer demand!
Okanagan Dodge will build the Ram, Dodge, Jeep or Chrysler vehicle to your specifications as long as the parts meet or exceed Factory specifications.

Tell us what you want.
We have built a number of Customs for customers who do not live in Kelowna. Pick your vehicle, add in your custom components and we will deliver the vehicle to your home or business. Even if you do not live close to Kelowna
Flexibility of Door to Door Service.

It most cases the financial service providers will finance our custom vehicles as built, so all you need to do is qualify for an easy monthly payment.

Our factory trained technicians specialize in creating one of a kind masterpieces that come with the peace of mind that comes from having Factory new vehicle warranty. Don't trust your investment to just anyone.  
You could buy the parts and put them in yourself, or have a friend do it. You could also have a non-franchised dealership sell and install the parts, but you will be missing out on a very key component.
Warranty backed by the Factory.